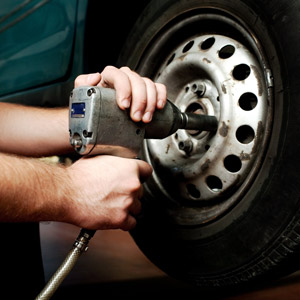 Kevin's Auto and Wrecker Service has been in business for 26 years servicing Terrebonne and Lafourche Parish.
Kevin's your comprehensive auto choice with the combined wrecker service and mechanic shop, we can get your vehicle back on the road in no time.
With 2 tow trucks, Kevin's Wrecker Service can pick your vehicle up in a timely manner and get it where it needs to be to get you back on the road. If you need a tow due to a wreck or break down, Kevin's Auto will get your vehicle picked up in a timely, safe manner.
Kevin's Auto has 5 full time mechanics ready to service your vehicle. Our goal is to fix whatever mechanical problems your vehicle may be having. We will service only what is asked of us but we will do a full check of the vehicle and advise the customer about any additional work that may need to be done.
Our services include but are not limited to oil changes, tune ups, AC work, brake service, computer diagnostics, filters, batteries, etc. Our tire sales are one of the largest in our area due to our reasonable prices. Once we put new tires on your vehicle, we can guarantee a longer life for them by putting the vehicle on the alignment machine.
Kevin's Auto & Wrecker Service is owned and operated by a husband and wife, Kevin & Buffy Domangue. They have lived and worked on the bayou all their lives, and their business is run with a family friendly atmosphere. They have one son, Jody, whose wife works at the business as well. The family dog is also at work every day.