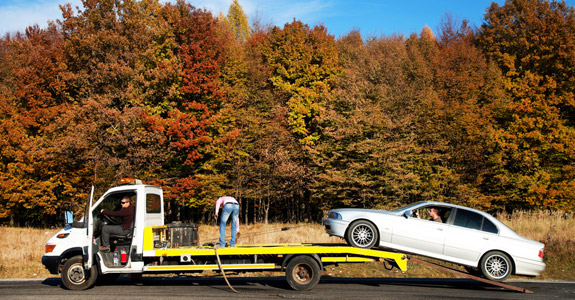 For car wrecker services and auto repair in Terrebonne Parish, LA, Kevin's Auto & Wrecker Service is your one-stop for automotive excellence. There is nothing we can't tackle when it comes to cars, from maintenance to rebuilds to emergency service. Our vast experience in working with both foreign and domestic cars lends us the knowledge and expertise to handle any problem with your vehicle. Our services include:
Auto repair: We understand how stressful it can be when your car needs repairs. Let us take the stress out of it by checking your car thoroughly, making careful, quality repairs and charging you fair, honest prices. You can rest easy knowing you have an excellent mechanic in Terrebonne Parish, LA, to take care of your car.
Auto maintenance service: The best time to take care of your car is before it has a problem. Come to our garage for oil changes, tune ups, tire realignment and other maintenance service and we will help keep your car running smoothly.
Auto wrecker service: You don't always know when you'll need a car wrecking service, but when you do, you want a business you can count on. We offer quick and affordable wrecking service for vehicles large and small. Whether you need immediate, highway wrecking service or private, scheduled wrecking, we can help.
24-hour roadside assistance: Stranded on the side of the highway? Call us. When your car lets you down, we can pick you up, 24-hours a day. We provide towing services, jumpstarts and other emergency services.
New and used tire sales and repairs: We're your one-stop tire shop in Terrebonne Parish, LA. Our store has a wide selection of tires to choose from for any make or model of car or truck and we sell new and used tires in Terrebonne Parish, LA. Additionally, bring us your flat tire and we can help get it rolling again with our tire repair.
IntoxaLock® breathalyzer installation and servicing
For all your automotive needs, call Kevin's Auto & Wrecker Service at 985-5942101 and find out why we are the most trusted mechanics in Louisiana.